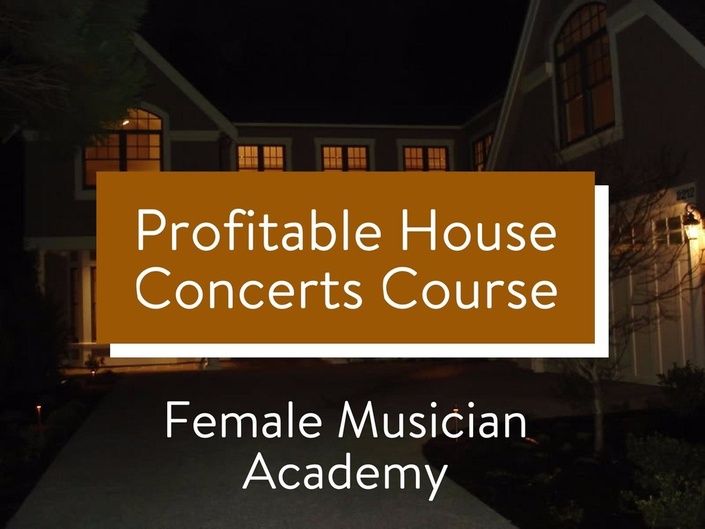 Profitable House Concerts
The Step-by-Step Blueprint to Book, Promote & Perform Profitable House Concerts
Join
Stop Hassling With Promoters, Club Owners, Door Splits, & Low Attendance
Does this sound familiar?

"When I call venues I'm already expecting a rejection."
"I don't want to do the bar scene! 4 hours of music with a couple of breaks, and lots of people laughing, talking, and drinking."
"I don't want to be background music."
"I live in a small town where venues don't pay."
"I'm stuck in the infamous Nashville rut of constantly playing open mics, writers rounds and local showcases and never really getting anywhere."
There's a better way to earn income from live performances
---
I made $500 with my first house concert!
"I can't tell you how much the Academy is helping me. I just had a super fan give me $500 after a sweet time at her house for a house concert." - Kim Krenik
---
Do you want to...
Perform to audiences that genuinely appreciate what you have to offer
interact on a personal level with the people your music touches

Stay true to your vision musically (making music you'd actually buy!), and still make money

Build a legion of Super Fans who want to tell the world about your music
---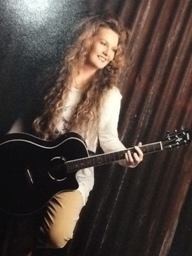 As a music business veteran of some thirty years and principal founder of House Concerts Australia now in our seventh year, I have seen into every corner of what makes a house concert successful. What was sorely missing in my opinion, was a thorough and succinct step-by-step guide on how a house concert fundamentally gels from the artist to the host to the concert goer. I have personally perused this program and cannot recommend it highly enough. Bree Noble has covered every inch of the house concert experience with her program 'Profitable House Concerts' . For anyone who is venturing into this arena, I encourage you to take this course. It will prepare you for a successful and abundant future in global house concerts. - Lisa j Aston, CEO of House Concerts Australia
---
The truth is...
If you successfully execute just ONE House Concert using this strategy, you can make your investment back 3 times over.
In This 9 Module Video Course You Will Learn:
in this 9 module video course you will learn:

What is a House Concert & Why House Concerts are a MUST for Indie Artists

How to easily Book House Concerts

To find Online Sources for Booking House Concerts

Grass Roots Marketing Approach that will fill the room

Step-by-Step Setup timeline and strategy for success

Performing Tips Specific to House Concerts


The Exact Approach that will have concert goers tripping over each other to give you money for your performance and buy your merchandise
Your Instructor
I am passionate about intentional living, focused learning and creative expression. My mission is to provide tools to help people discover their talents and create their own vision for their future success. I am passionate about providing the business tools that female musicians need to take their career to the next level.
As for my background, in my corporate days, I was the Director of Finance for a premiere Opera Company, one of the top 15 in the US.
After leaving the corporate world to stay home with my young children, I began writing and performing my own songs. I toured as a singer/songwriter for 9 years, releasd 3 CDs and won several songwriting awards. I even had the honor of singing "The National Anthem" at Dodger Stadium. I then began coupling the inspirational message of my songs with a testimony-based speaking topic called "You Are My Vision", a program I have presented for churches and community groups for the last 8 years.
Although I loved being at home for my kids, I misses the business strategy and "action" of the corporate world. So I created an outlet for my entrepreneurial desires that I could do from home on a flexible schedule. Because of my experience as an Independent Musician, I have a passion to promote other quality "Indies".
In 2007 I started Women of Substance Radio (www.WOSRadio.com), a 24/7 online "radio station" that plays the best music by quality female artists, both label and Indie artists. I consider it a privilege to discover and promote amazing artists who are not getting the promotion they deserve. The station has become a highly respected and sought-after source of promotion for female artists, pursued by their PR agents and Record Labels. My marketing efforts have cultivated a large Facebook following, significant web traffic, a healthy email list and advertising revenue.
In November 2014, I launched a 5 day per week show which promotes Independent female artists. The podcast has hit #1 in New & Noteworthy for the Music, Arts and Society & Culture categories and #4 Audio Podcast on all of iTunes.
I draw on my extensive experience running my own music business, both as a solo musician and as an Industry professional, to train and mentor other female musicians. I have years of business training and experience in finance and marketing to share with the musicians I work with. My goal is to de-mystify and simply the business side of music for my clients.
How Can I Help You with Your Music Career?
Please contact me with questions or to join my mentoring program: [email protected]
Connect with me on social media:
Twitter @BreeNoble
Instagram @breenoblemusic
Facebook www.facebook.com/BreeNobleMusic
Soundcloud: http://www.Soundcloud.com/women-of-substance
Course Curriculum
Booking Strategies & Resources
Available in days
days after you enroll
Marketing Your House Concerts
Available in days
days after you enroll