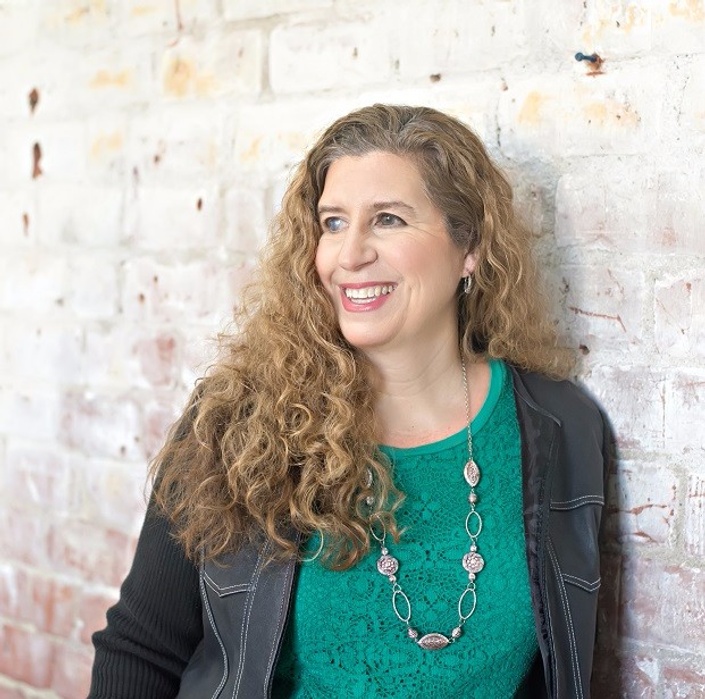 Accelerator Program
Performance Accelerator Program Exclusively for Members of the Female Musician Academy
I created this program after many of the Academy members asked for one-on-one help, either with a specific project or just to stay accountable to their goals.
Who I want to work with:
Ladies who want to launch and book out their Signature Concert
Ladies who want to launch and promote an online course
Ladies who want that extra layer of accountability to achieve their goals.
I've worked with over 25 ladies one-on-one over the last 2 years and it has been AMAZING to see their progress.
So are you my next Accelerator member?
This program isn't for everyone, so let me tell you who I think should join this group.
I'm looking for ladies who:
Work best when held accountable through monthly goal check-ins (on a zoom call with me)

Want to be pushed to achieve more than they ever have on their own through coaching from me

Want to learn some of the entrepreneurial "secret sauce" that has allowed me to double my business each year over the past 2 years.


Want to access my knowledge of higher-level business and marketing tactics like webinars, Facebook ads, viral contests, online course creation, quizzes and surveys, Challenges, etc to expand your musician business - or to use for another side business you run.
This is at least a 3 month commitment, so be sure you're willing to commit before joining.
When you join the Accelerator Program, you will:
Have a monthly call with me to review your goals and set your action-driven steps for the month (30 minutes on zoom).

Have access to me on a more continuously connected basis so I can help you remove blocks, answer quick questions to get you unstuck so you can continue moving forward.
Essentially, you are investing in your future by giving me permission to push you further than you know you'll push yourself.
I've been in similar coaching relationships in the business community for over 3 years. The accountability, focus and direct access to a coach who has the knowledge to take my business to the next level has been the catalyst of my massive growth.
And, I've paid anywhere from $197 - $1,000 per month for this coaching.
But I know that's not in your budget (queue collective sigh of relief:)
So I'm easing you into this experience at a musician's price - only $79 per month (in addition to your regular Academy membership)
As I said, the Accelerator Program isn't for everyone...Be prepared to fully commit for 3 months before joining.
This premium level of the Academy is the only way to get regular one-on-one time with me.
***This is a month-to-month commitment and an add-on to your Academy membership. If it's not right for you, you can cancel your monthly subscription to the Accelerator Program only at any time and remain a member of the Academy.***
Your Instructor
I am passionate about intentional living, focused learning and creative expression. My mission is to provide tools to help people discover their talents and create their own vision for their future success. I am passionate about providing the business tools that female musicians need to take their career to the next level.
As for my background, in my corporate days, I was the Director of Finance for a premiere Opera Company, one of the top 15 in the US.
After leaving the corporate world to stay home with my young children, I began writing and performing my own songs. I toured as a singer/songwriter for 9 years, releasd 3 CDs and won several songwriting awards. I even had the honor of singing "The National Anthem" at Dodger Stadium. I then began coupling the inspirational message of my songs with a testimony-based speaking topic called "You Are My Vision", a program I have presented for churches and community groups for the last 8 years.
Although I loved being at home for my kids, I misses the business strategy and "action" of the corporate world. So I created an outlet for my entrepreneurial desires that I could do from home on a flexible schedule. Because of my experience as an Independent Musician, I have a passion to promote other quality "Indies".
In 2007 I started Women of Substance Radio (www.WOSRadio.com), a 24/7 online "radio station" that plays the best music by quality female artists, both label and Indie artists. I consider it a privilege to discover and promote amazing artists who are not getting the promotion they deserve. The station has become a highly respected and sought-after source of promotion for female artists, pursued by their PR agents and Record Labels. My marketing efforts have cultivated a large Facebook following, significant web traffic, a healthy email list and advertising revenue.
In November 2014, I launched a 5 day per week show which promotes Independent female artists. The podcast has hit #1 in New & Noteworthy for the Music, Arts and Society & Culture categories and #4 Audio Podcast on all of iTunes.
I draw on my extensive experience running my own music business, both as a solo musician and as an Industry professional, to train and mentor other female musicians. I have years of business training and experience in finance and marketing to share with the musicians I work with. My goal is to de-mystify and simply the business side of music for my clients.
How Can I Help You with Your Music Career?
Please contact me with questions or to join my mentoring program: [email protected]
Connect with me on social media:
Twitter @BreeNoble
Instagram @breenoblemusic
Facebook www.facebook.com/BreeNobleMusic
Soundcloud: http://www.Soundcloud.com/women-of-substance
Course Curriculum
Book Your Monthly 1-on-1 Meeting with Bree (first week of the month)
Available in days
days after you enroll