Exclusively for FEMALE MUSICIANS
What our students are saying...
"After taking a 10 year sabbatical from my music pursuits to raise little ones, I felt a bit like a deer in the headlights trying to find my way back into the music business. The industry is different today than it was a decade ago. Bree Noble was the person who propelled me forward and gave me the knowledge and tools to find my way. Some of the things I have learned from her: how to establish an effective website, how to use twitter to promote and connect with industry professionals, to reach out to fans and connect with them, and how to play house concerts effectively. At my first house concert, I made $500.
I have also been connected with likeminded and gifted artists to help me stay focused and on task. I've learned about Michelle Lockey's Film/TV course, which is leading me into a whole new exciting pathway in my music career. None of this would have happened if it weren't for Bree getting me connected. Her podcast has led to more radio play and podcasts wanting to play my music. It all started with Bree! In every course, there have been numerous tools to help artists get to the next level. I have implemented at least one thing from every course, and the results are tremendous every time. I went from nothing happening to so much going on, I can barely keep up with the work. (Loving every minute of it!)
If you are a female artist who is wanting to take your music from a hobby to career, I highly recommend working with Bree Noble. She truly has a passion to help other artists find their way and succeed. I am so thankful for all she has done to help me and so many others." -Kim Krenik
www.kimkrenik.com
"My daughter is a 16 year old singer/songwriter who is serious about a career in music. Because she is young, I basically am manager, agent, PR, etc... I have been in several groups over the years trying to learn what we need to be doing. The Female Entrepreneur Music Academy has helped more than any other group I have ever been in. Bree is knowledgeable flexible, patient and the big one affordable. This academy covers everything you need to know to get started, stay relevant, and sustain a career. I have learned more in a month with Bree than I have learned collectively over the last 3 years. If you are a female working in the music industry in any capacity you should definitely join this Academy."
The Academy: A Place to Learn The Music Business
Learn to develop a solid strategy to attract new fans, engage existing fans and monetize them to create the music career of your dreams.
Topics including but not limited to: Marketing, Booking, Marketing, Social Media, Songwriting, Licensing, Copyright, PROs, Music Videos, House Concerts, Crowdfunding, Performing, Booking, Recording, Management, etc and anything else our members need help with.
We offer special LIVE training sessions by Industry Professionals where women can ask questions directly to the experts.
Learn about current topics in the Music Industry.
Valuable case studies of real Indie Female Artists making a living from their music.
Get your questions answered at special Q&A coaching sessions for members only.
The Artist Collective: A community EXCLUSIVELY for FEMALE Artists
A safe environment to discuss issues specific (or not) to WOMEN in the Music Business.
Questions answered by Bree Noble or other experts, artists, etc.
Avoid costly missteps by learning from the experiences of peers.
Daily discussion topics
"Social proof" supportive promotion of one another's posts, music, videos, etc.
Collaborate with other artists on music, shows and more.
Your Instructor
I am passionate about intentional living, focused learning and creative expression. My mission is to provide tools to help people discover their talents and create their own vision for their future success. I am passionate about providing the business tools that female musicians need to take their career to the next level.
As for my background, in my corporate days, I was the Director of Finance for a premiere Opera Company, one of the top 15 in the US.
After leaving the corporate world to stay home with my young children, I began writing and performing my own songs. I toured as a singer/songwriter for 9 years, releasd 3 CDs and won several songwriting awards. I even had the honor of singing "The National Anthem" at Dodger Stadium. I then began coupling the inspirational message of my songs with a testimony-based speaking topic called "You Are My Vision", a program I have presented for churches and community groups for the last 8 years.
Although I loved being at home for my kids, I misses the business strategy and "action" of the corporate world. So I created an outlet for my entrepreneurial desires that I could do from home on a flexible schedule. Because of my experience as an Independent Musician, I have a passion to promote other quality "Indies".
In 2007 I started Women of Substance Radio (www.WOSRadio.com), a 24/7 online "radio station" that plays the best music by quality female artists, both label and Indie artists. I consider it a privilege to discover and promote amazing artists who are not getting the promotion they deserve. The station has become a highly respected and sought-after source of promotion for female artists, pursued by their PR agents and Record Labels. My marketing efforts have cultivated a large Facebook following, significant web traffic, a healthy email list and advertising revenue.
In November 2014, I launched a 5 day per week show which promotes Independent female artists. The podcast has hit #1 in New & Noteworthy for the Music, Arts and Society & Culture categories and #4 Audio Podcast on all of iTunes.
I draw on my extensive experience running my own music business, both as a solo musician and as an Industry professional, to train and mentor other female musicians. I have years of business training and experience in finance and marketing to share with the musicians I work with. My goal is to de-mystify and simply the business side of music for my clients.
How Can I Help You with Your Music Career?
Please contact me with questions or to join my mentoring program: [email protected]
Connect with me on social media:
Twitter @BreeNoble
Instagram @breenoblemusic
Facebook www.facebook.com/BreeNobleMusic
Soundcloud: http://www.Soundcloud.com/women-of-substance
Courses Included with Purchase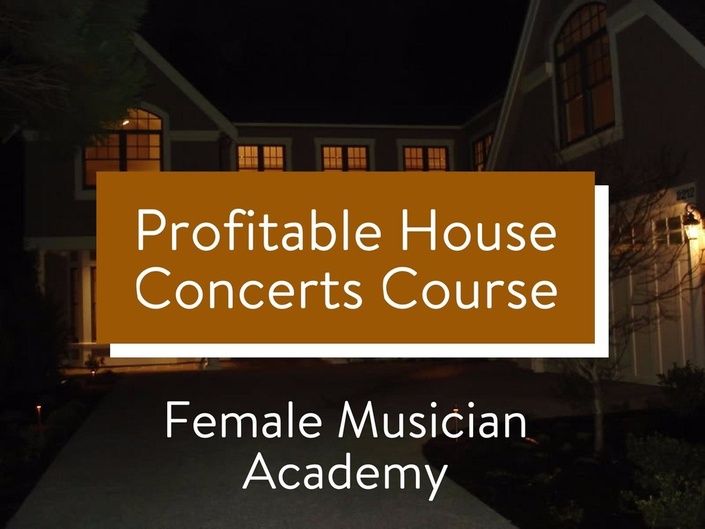 Profitable House Concerts
The Step-by-Step Blueprint to Book, Promote & Perform Profitable House Concerts
$197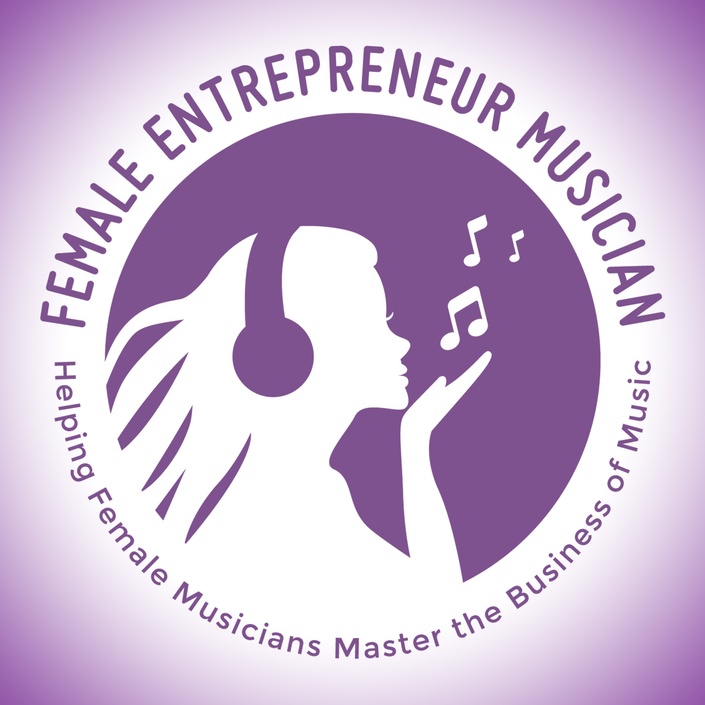 Female Entrepreneur Musician Interviews
FREE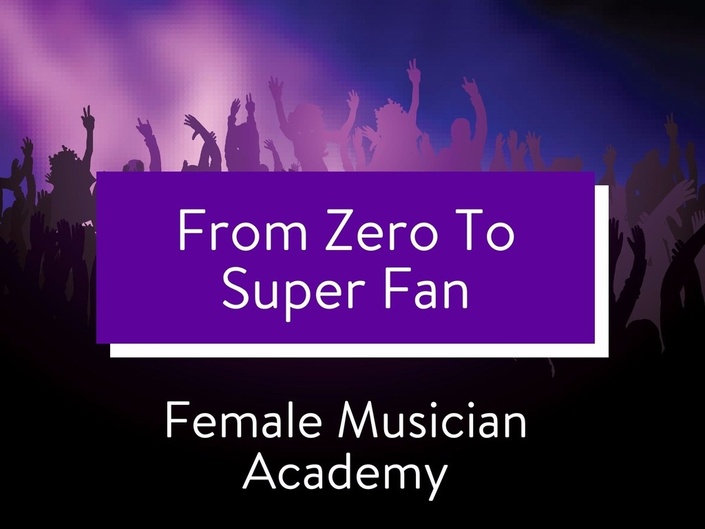 From Zero To Super Fan
How to Attract, Engage & Monetize Fans
$97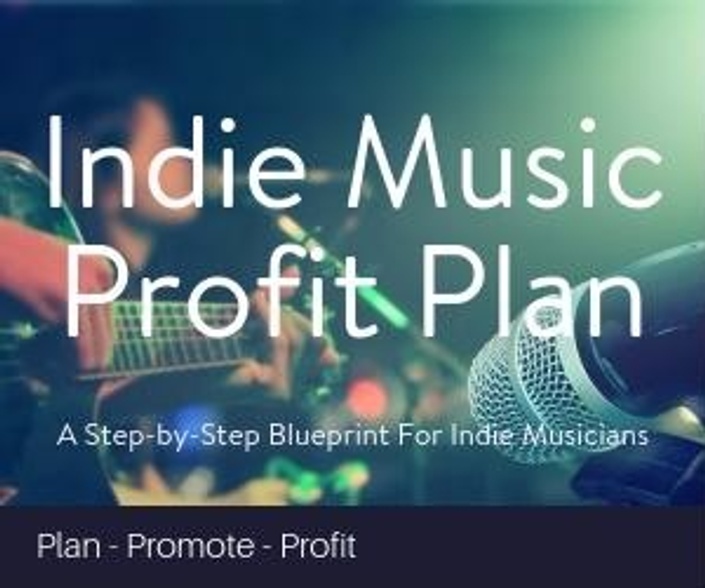 Indie Music Profit Plan
The Complete Guide For Indie Musicians: From Planning to Promotion to Profit
$497
Original Price: $791
Frequently Asked Questions
When does the course start and finish?
This is a membership model. Course content and new courses are added all the time. The site will open on June 1, 2015. You will have access for as long as you pay the membership fee (monthly or yearly).
How long do I have access to the course?
For as long as you are a member. New content is added every month and you will always have access to older content.
What if I don't see the content I'm looking for on the site?
Just send us a note and we will put it in our queue to be considered for future courses, trainings and updates.