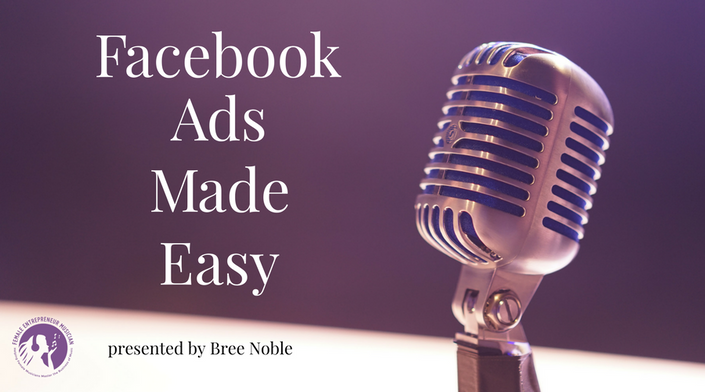 Facebook Ads Made Easy for Musicians
Create A System Using The Power of Facebook Ads That Seamlessly Transforms Complete Strangers Into Raving Fans Who Regularly Support Your Music.
Purchase The Course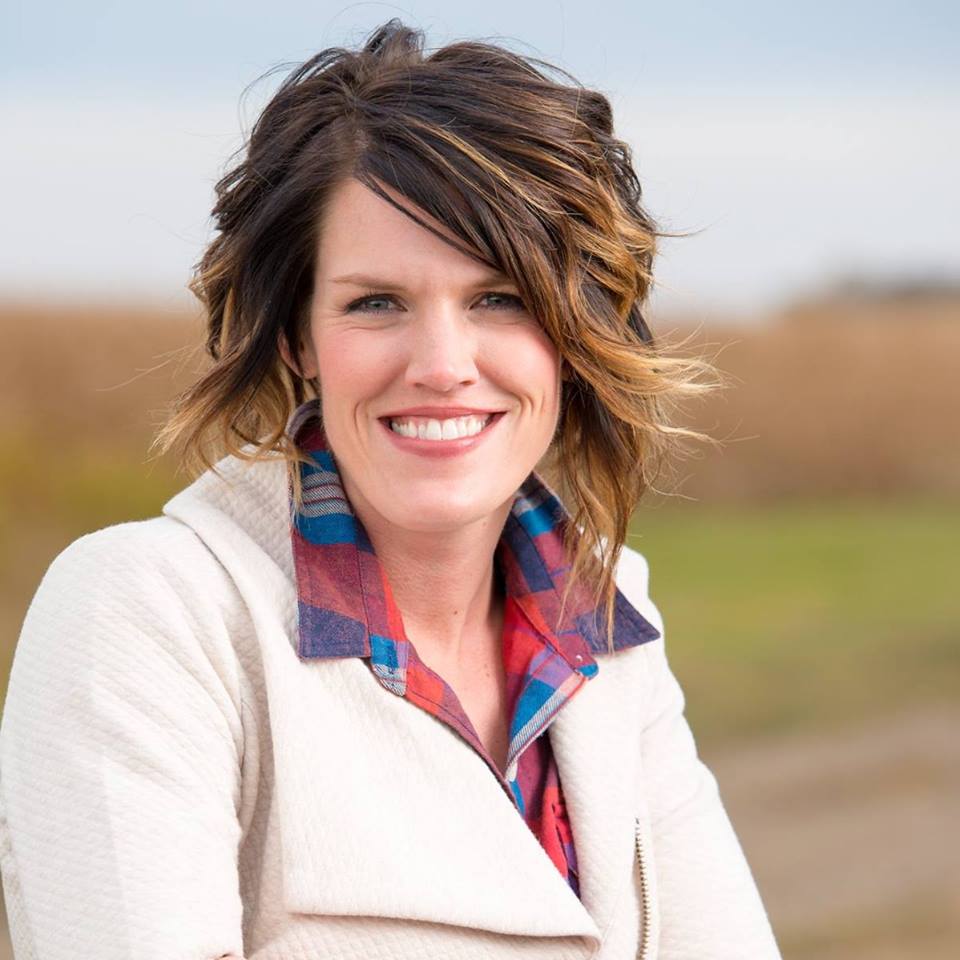 "I used the Facebook Ads Made Easy course to create Facebook ads for my weekly Facebook live show. After only one session, I now have a simple, easy-to-duplicate system that takes me no more than 5 minutes to implement each week! I know exactly who I'm targeting and can see which audiences convert the best. Bree
saved my sanity
trying to navigate the complicated world of Facebook ads! I'd highly recommend her to anyone."
- Rebecca Undem, www.RebeccaUndem.com
BECAUSE YOU HAVE GREAT MUSIC - YOU JUST NEED A BIGGER AUDIENCE
You want a system that attracts new fans on autopilot.
You've done everything you can with free marketing, but you know you need paid ads to take it to the next level.
You've heard about the power of Facebook's targeting, but you have no idea how to use it to find your future fans.
Maybe you can't tour (or don't want to tour) because of family, job, health or other circumstances. But you still want to reach new audiences globally with your music.
You know that Facebook Ads shouldn't be an anxiety inducing task, but you feel overwhelmed and constantly "out of the loop" on Facebook Ads.
You know that when your hard-earned money is on the line, you need to be armed with knowledge so you can make smart decisions.
Bottom Line: You KNOW you need Facebook ads, but you're at a total loss for what to do next.

SO YOU HAVE SOME OPTIONS...
YOU COULD GIVE UP ON FACEBOOK ADS AND HOPE THAT YOUR ORGANIC MARKETING ALONE IS ENOUGH TO "MAKE IT"

YOU COULD KEEP BURNING THROUGH MONEY "TRYING TO FIGURE IT OUT" HOPING THAT THINGS CHANGE - BUT KNOWING THAT THEY WON'T.

YOU COULD KEEP READING THOSE "FACEBOOK AD SUCCESS STORIES" OF ARTISTS WHO BUILT A HUGE FAN BASE WITH SECRET ENVY
OR
You Could Start Running Facebook Ads That Actually Work & Finally Create The Fan Base & Support That Will Sustain Your Music Career For Years To Come.


Can I Share A Secret With You?
You don't have to spend months "learning" to figure out Facebook ads (you can learn them in a few days).
You can start running successful Facebook ad campaigns that build your fan base with "real" fans.
You can finally unlock the "secret" to Facebook ads and never have to stress about where your next fans are going to come from.
HOW DO I KNOW THIS?

I've built my business using Facebook Ads. I've running successful Facebook ads for the last 3 years and I've created a system for moving people down the "fan discover journey" for musicians that takes the mystery, confusion and overwhelm out of running Facebook Ads. I constantly keep up-to-date on the newest Marketing trends and additions to the Facebook Ads Manager so you don't have to! This course boils it down to the essential but powerful components of Facebook Ads that will make the greatest difference for Musicians.
So if this all makes sense...
READY TO JOIN FACEBOOK ADS MADE EASY FOR MUSICIANS?
Your Instructor
I am passionate about intentional living, focused learning and creative expression. My mission is to provide tools to help people discover their talents and create their own vision for their future success. I am passionate about providing the business tools that female musicians need to take their career to the next level.
As for my background, in my corporate days, I was the Director of Finance for a premiere Opera Company, one of the top 15 in the US.
After leaving the corporate world to stay home with my young children, I began writing and performing my own songs. I toured as a singer/songwriter for 9 years, releasd 3 CDs and won several songwriting awards. I even had the honor of singing "The National Anthem" at Dodger Stadium. I then began coupling the inspirational message of my songs with a testimony-based speaking topic called "You Are My Vision", a program I have presented for churches and community groups for the last 8 years.
Although I loved being at home for my kids, I misses the business strategy and "action" of the corporate world. So I created an outlet for my entrepreneurial desires that I could do from home on a flexible schedule. Because of my experience as an Independent Musician, I have a passion to promote other quality "Indies".
In 2007 I started Women of Substance Radio (www.WOSRadio.com), a 24/7 online "radio station" that plays the best music by quality female artists, both label and Indie artists. I consider it a privilege to discover and promote amazing artists who are not getting the promotion they deserve. The station has become a highly respected and sought-after source of promotion for female artists, pursued by their PR agents and Record Labels. My marketing efforts have cultivated a large Facebook following, significant web traffic, a healthy email list and advertising revenue.
In November 2014, I launched a 5 day per week show which promotes Independent female artists. The podcast has hit #1 in New & Noteworthy for the Music, Arts and Society & Culture categories and #4 Audio Podcast on all of iTunes.
I draw on my extensive experience running my own music business, both as a solo musician and as an Industry professional, to train and mentor other female musicians. I have years of business training and experience in finance and marketing to share with the musicians I work with. My goal is to de-mystify and simply the business side of music for my clients.
How Can I Help You with Your Music Career?
Please contact me with questions or to join my mentoring program: [email protected]
Connect with me on social media:
Twitter @BreeNoble
Instagram @breenoblemusic
Facebook www.facebook.com/BreeNobleMusic
Soundcloud: http://www.Soundcloud.com/women-of-substance